Listen to stories that inspire and conversations that influence you to live your best life. Brian & Jenny Sweeney will explore the foundational elements that make up a life worth living. Guests run the gamut from fitness, nutrition, and lifestyle influencers to individuals that have mastered mindset, organization, and motivation. All of our conversations are geared towards helping you amplify your life and become the best iteration of yourself.
Episodes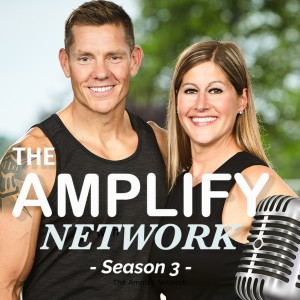 Wednesday Sep 29, 2021
Wednesday Sep 29, 2021
There might be someone in your life that's working to better themselves (e.g. nutritionally, physically, mentally), that is struggling on their path. While the journey is personal to them, your contribution to their success might make the difference between their success or failure.